Posts for: October, 2017
By Bernard J Daly, DMD
October 25, 2017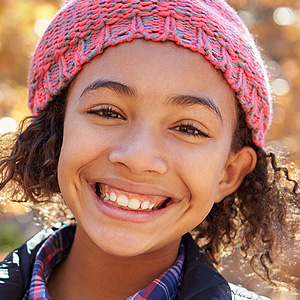 As if the preteen years didn't give kids and their parents enough to think about, new oral health concerns loom on the horizon. Along with major changes to the body, brain and emotions, additional risk factors for tooth decay and gum disease appear during adolescence — the period of development starting around age 10 and extending through the teen years that marks the transition from childhood to adulthood.
Even with declining rates of tooth decay across the nation, the cavity rate remains high during adolescence. According to the American Academy of Pediatrics, 1 in every 5 adolescents has untreated tooth decay. What's more, the onset of puberty — usually beginning around age 10-11 in girls and 11-12 in boys — brings changes in hormone levels that can affect gum health.
We all have millions of microorganisms in our mouth, representing hundreds of different species of mostly helpful, but some harmful, bacteria. Research has shown that total oral bacteria increases between ages 11 and 14, and new types of bacteria are introduced, including some that are not friendly to teeth and gums. Some unfamiliar microbes trigger an exaggerated inflammatory response to dental plaque, so gum bleeding and sensitivity are experienced by many children in this age group. In fact, "puberty gingivitis," which peaks around age 11-13, is the most common type of gum disease found during childhood.
A combination of hormones, lifestyle changes and poor oral hygiene habits raises the risk of oral health problems among adolescents. A more independent social life may be accompanied by a change in eating habits and easier access to snacks and beverages that are sugary, acidic (like sports drinks and soda) or full of refined carbohydrates — none of which are tooth-healthy choices. And as children move toward greater independence, parents are less likely to micromanage their children's personal care, including their oral hygiene routines. Good oral hygiene can keep dental plaque at bay, lowering the chance of having gingivitis and cavities. But let's face it: Adolescents have a lot to think about, and keeping up with their oral health may not be top of mind.
To help your preteen stay on top of their oral health, keep healthy snacks at home for your children and their friends and make sure you are well stocked with supplies such as new toothbrushes, floss and toothpaste. In addition, most preteens (and teens) can benefit from gentle reminders about oral hygiene routines.
For optimal oral health through all stages of life, make sure your preteen keeps up with professional teeth cleanings and exams, and talk with us about whether fluoride treatments or sealants may be appropriate for your child.
For more on your child's oral health, read "How to Help Your Child Develop the Best Habits for Oral Health" and "Dentistry & Oral Health For Children" in Dear Doctor magazine.
By Bernard J Daly, DMD
October 10, 2017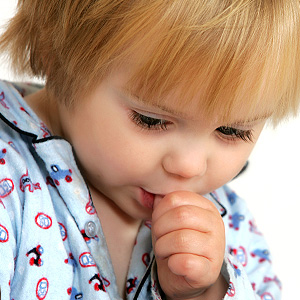 Although distressing to many parents, infants and toddlers sucking their thumb is a common if not universal habit. Most children phase out of it by around age 4, usually with no ill effects. But thumb-sucking continuing into late childhood could prove problematic for a child's bite.
Thumb sucking is related to how young children swallow. All babies are born with what is called an infantile swallowing pattern, in which they thrust their tongues forward while swallowing to ensure their lips seal around a breast or bottle nipple when they nurse. Thumb-sucking mimics this action, which most experts believe serves as a source of comfort when they're not nursing.
Around 3 or 4, their swallowing transitions to a permanent adult swallowing pattern: the tip of the tongue now positions itself against the back of the top front teeth (you can notice it yourself when you swallow). This is also when thumb sucking normally fades.
If a child, however, has problems transitioning to an adult pattern, they may continue to thrust their tongue forward and/or prolong their thumb-sucking habit. Either can put undue pressure on the front teeth causing them to move and develop too far forward. This can create what's known as an open bite: a slight gap still remains between the upper and lower teeth when the jaws are shut rather than the normal overlapping of the upper teeth over the lower.
While we can orthodontically treat an open bite, we can minimize the extent of any treatments if we detect the problem early and intervene with therapies to correct an abnormal swallowing pattern or prolonged thumb sucking. For the former we can assist a child in performing certain exercises that help retrain oral and facial muscles to encourage a proper swallowing pattern. This may also help diminish thumb sucking, but we may in addition need to use positive reinforcement techniques to further discourage the habit.
To stay ahead of possible problems with thumb sucking or the swallowing pattern you should begin regularly taking them to the dentist around their first birthday. It's also a good idea to have an orthodontic evaluation around age 6 for any emerging bite problems. Taking these positive steps could help you avoid undue concern over this common habit.
If you would like more information on managing your child's thumb-sucking habit, please contact us or schedule an appointment for a consultation. You can also learn more about this topic by reading the Dear Doctor magazine article "How Thumb Sucking Affects the Bite."