Posts for: November, 2019
By Bernard J Daly, DMD
November 20, 2019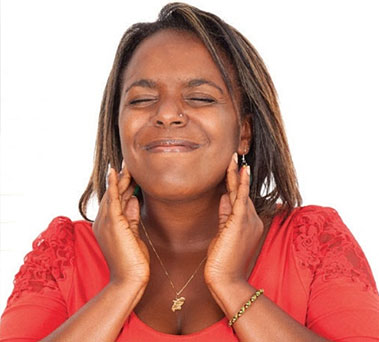 Fibromyalgia is a chronic condition that produces widespread pain and stiffness in the muscles and joints. The pain, muscle spasms and tingling it causes can disrupt sleep, alter moods and impair memory function.
Dealing with just this one condition can be overwhelming. But did you know 3 out 4 fibromyalgia patients also develop chronic pain and dysfunction involving their jaw joints? Known collectively as temporomandibular joint disorders (TMD), these jaw joint problems cause pain, muscle spasms and difficulty moving the jaws that can interfere with eating and speaking. TMD can also contribute to headaches and earaches.
Many researchers believe this prevalence of TMD among fibromyalgia patients stems from both conditions originating from the same primary cause—a malfunction within the central nervous system. In both cases, the brain and spinal cord may not be able to process pain signals in a normal fashion. This malfunction could also be generating and amplifying pain signals even when nerves are receiving no stimulation.
For decades now, the most effective treatment strategy for TMD has been to manage the symptoms with physical therapy and exercises, thermal therapy or medications. Relief for fibromyalgia has depended on medication and relaxation techniques like biofeedback therapy. But with the evidence of some connection between the two conditions, it may be helpful to coordinate treatment for both with a team approach involving all your healthcare providers, rather than treat them separately.
To that end, make sure both your dentist or physician treating you for TMD and your physician treating your fibromyalgia each know about the other condition. Consulting together, your healthcare team may find treatments (like certain drugs that counteract neurotransmitter imbalances) that might help reduce symptoms in both conditions. And cognitive-behavioral therapy, meditation and other therapeutic pain management techniques can help you cope with the pain.
Continued research into these two debilitating conditions and the possible links between them may have an effect on how we treat both. A holistic approach to treating them could be the wave of the future.
If you would like more information on the links between TMD and other chronic pain conditions, please contact us or schedule an appointment for a consultation. You can also learn more about this topic by reading the Dear Doctor magazine article "Fibromyalgia and Temporomandibular Disorders."
By Bernard J Daly, DMD
November 10, 2019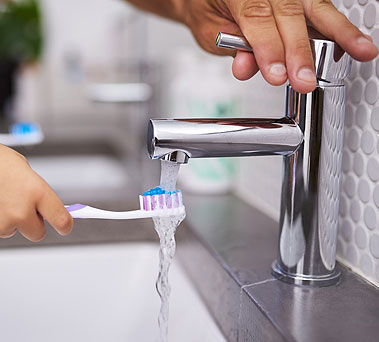 The U.S. Centers for Disease Control and Prevention calls it "one of the ten most important public health measures of the 20th Century." A new vaccine? A cure for a major disease? No—the CDC is referring to the addition of fluoride to drinking water to prevent tooth decay.
Fluoride is a chemical compound found in foods, soil and water. Its presence in the latter, in fact, was key to the discovery of its dental benefits in the early 20th Century. A dentist in Colorado Springs, Colorado, whose natural water sources were abundant with fluoride, noticed his patients' teeth had unusual staining but no tooth decay. Curious, he did some detective work and found fluoride in drinking water to be the common denominator.
By mid-century, fluoride was generally recognized as a cavity fighter. But it also had its critics (still lively today) that believed it might also cause serious health problems. Ongoing studies, however, found that fluoride in tiny amounts—as small as a grain of sand in a gallon of water—had an immense effect strengthening enamel with scant risk to health.
The only condition found caused by excess fluoride is a form of tooth staining called fluorosis (like those in Colorado Springs). Fluorosis doesn't harm the teeth and is at worst a cosmetic problem. And it can be avoided by regulating the amount of ingested fluoride to just enough for effectively preventing tooth decay.
As researchers have continued to learn more about fluoride, we've fine-tuned what that amount should be. The U.S. Public Health Service (PHS), which sets standards for fluoride in drinking water, now recommends to utilities that fluoridate water to do so at a ratio of 0.7 mg of fluoride to 1 liter of water. This miniscule amount is even lower than previous recommendations.
The bottom line: Fluoride can have an immense impact on your family's dental health—and it doesn't take much. Excessive amounts, though, can lead to dental staining, so it's prudent to monitor your intake. That means speaking with your dentist about the prevalence of fluoride in your area (including your drinking water) and whether you need to take measures to reduce (or expand) your use of it.
If you would like more information on how best fluoride benefits your family's dental health, please contact us or schedule an appointment for a consultation. You can also learn more about this topic by reading the Dear Doctor magazine article "Fluoride & Fluoridation in Dentistry."